Stairs and Steps Repairs Calgary
Stairs and steps will settle overtime causing awkward steps up and down making it difficult for our elderly and disabled.
Shifting may also occur away from the foundation leaving a gap where it makes it possible to drop and lose valuables.
Western Concrete Lifters can correct these issues using our unique air bag concrete lifting system.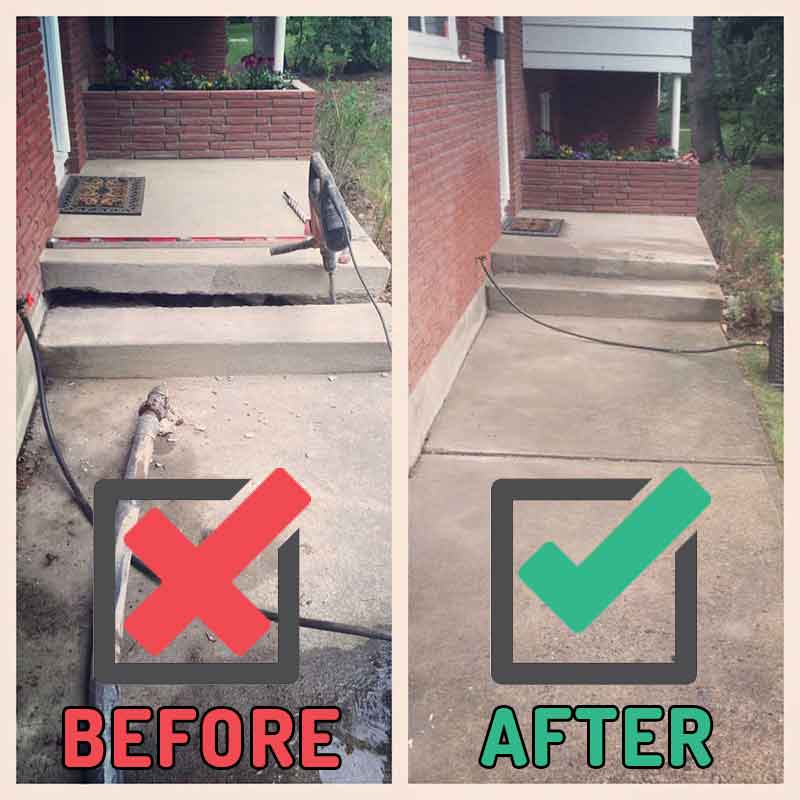 Crooked stairs are highly visible to passers by and neighbours and can ruin the appearance of your entire home exterior. They are also particularly dangerous for anyone who requires the use of your stairs. Likewise, if your stairs lack a rail some people may simply be unable to use them, which can be an embarrassing inconvenience for you and your guests.
Why is Steps/Stairs Lifting & Leveling Useful?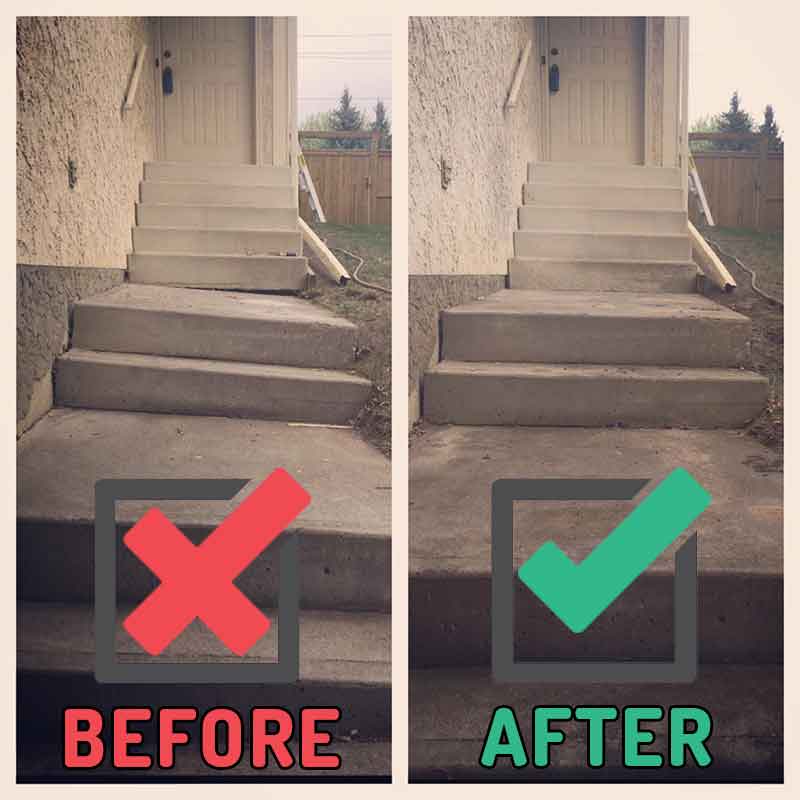 Soil disruption is the most common reason for this problem and can occur in newer or older homes. This problem tends to happen when run off water from rain, snow or ice leaks through to the ground below, causing the underlying soil to shift. Due to the safety risks associated with this type of concrete damage it is important to get your steps fixed as soon as possible before you or someone else gets injured.
If your stairs are cracked or have actually begun to pull away from your house and starting to shift creating a gap, you may be tempted to call a replacement service. However, with our professional concrete step lifting & unique air lifting and leveling system, you can save yourself time and money. Using a special grout mixture, which we inject through strategically drilled holes in your concrete, we can restore your stairs and make them level in the process.
Most repairs are done in just a few hours and you'll be able to use your stairs in their newly restored form right when the job is completed that same day. A Very cost effective solution compared to the cost of replacement. Best of all, the fix is permanent and designed to withstand water and moisture so you won't have to worry about replacing your stairs in the future.
Get a quote today or call us at 403 723 0553