Concrete Floor Repair Service
Concrete floors will eventually start to settle as time passes, unfortunately this can leave you with an uneven or sunken surface that is not only an eye-sore but a safety hazard.
Here at Western Concrete Lifters, we can correct the issues with your concrete floor, we provide timely and cost-effective solutions vs traditional concrete replacement. Furthermore, our work causes minimal disruption to your home or business, and we can provide you with a free quotation.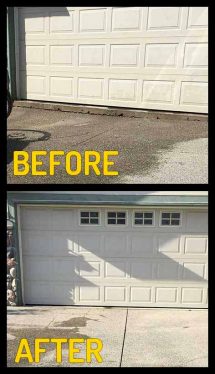 What kind of concrete floor do you need repairing?
Whether it's a floor, driveway, sidewalk or patio, Western Concrete can assist you with your concrete repairs. We have a stellar reputation and are BBB A+ rated.
Our concrete repair methods save you money vs concrete replacement. We are proud to have a 4.9 rating on Google. We ensure that the job is performed to a high standard and that you are happy with the work performed.
We offer a range of concrete repair services for government organizations, insurance companies, condo managers and more.
Accessing your garage can become an issue when the concrete floor begins to sink. It is recommended that you have this repaired.
If you have a warehouse that has sunken and uneven concrete, you may be putting your employees and products at risk. We can help you resolve this issue.
Concrete Floor Repair Calgary
Get a quote today or call us at 403 723 0553