Porch Repairs / Patio Repairs Calgary
Concrete Patio's like any other concrete slab, can sink from changes in its sub base, Whether the base shrinks or sinks from subsiding soil, poor compaction, incorrect size of crush rock gravel installed underneath, natural settling or erosion by running water, sections of your patio and even the entire slab can sink.
This sinking can cause problems, especially on a patio with negative slope toward your homes foundation!
Concrete patios can heave, sink and settle towards your home's concrete or wood foundation. This causes issues such as:
Water in your basement
Weakening your wood foundation over time and heaving of your upper deck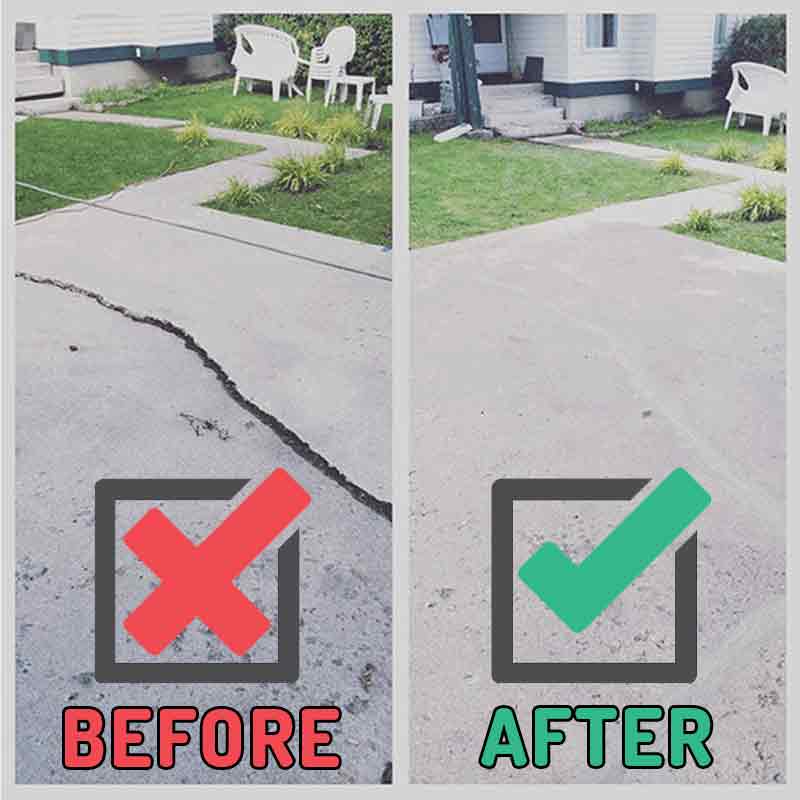 Sunken Patio Repairs
Poor drainage causes soil erosion which contributes to settling of front porches and patios. This creates dangerous trip hazards and rather unsightly curb appeal for your home. Often times the soil around the foundation of the structure can fail due to lack of compaction during the backfill process.
Over time this leads to settling of the concrete flatwork around the foundation, usually within a few years or less. A settled porch or patio may cause reverse drainage towards your home, leading to potential moisture intrusion issues into the house itself. Concrete lifting/Mud Jacking/Polyurethane Foam process is used to stabilize the underlying soils, fill any voids, evacuate moisture, and lift and seal the substrate from continued exposure and settling.
WCL can correct the grade and drainage of the porch or patio so water flows away from the house foundation, not towards it! Water erosion is one of the most common reasons for a patio to sink or dip over time. Below all of the foundation gravel and sand is all-natural soil, this soil can be affected by water erosion causing a dip in your patio. Once water is below your patio, it can freeze and unfreeze—called frost heave—leading to increased un-leveling of your patio.
Contact Western Concrete Lifters for your free evaluation today.
Get a quote today or call us at 403 723 0553