Garage Floor Repairs Calgary
Our Garage Floor Repairs can help restore your sunken concrete. One of the main reasons concrete garage floors sink is because the ground underneath has many air pockets. It is impossible to completely remove all the air pockets beneath the soil's surface after the sub trade has backed filled and compacted the base trying to achieve a proper compaction rate of 92%. Over time, as these air pockets evaporate, the gravel base for your garage floor sinks, and the concrete along with it.

Western Concrete Lifters will drill strategic holes in the sunken portion and inject stabilizing grout beneath the surface. This procedure also creates compression to the sub grade to help create more of a solid base overall while raising the affected section back to its previous even level. The injection holes are sealed up immediately after the job completion.
Another great advantage to mud jacking your sunken garage is there will be no need to remove all of your belongings, we can work around them and the void filling and lifting process can be completed in only a few hours, Vehicles will be able to park on the garage floor 24 hours after completion.
Book in your Garage Floor Repairs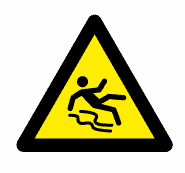 Sunken garage pads can cause hazards such as:
Water pooling and icing up in the winter
Un level with your driveway making it difficult to get in and out
Sagging concrete resulting in bad cracking, this allows water to flow underneath and causes ongoing damage
Garage door and man door not opening and closing properly because they are out of square
Get a quote today or call us at 403 723 0553